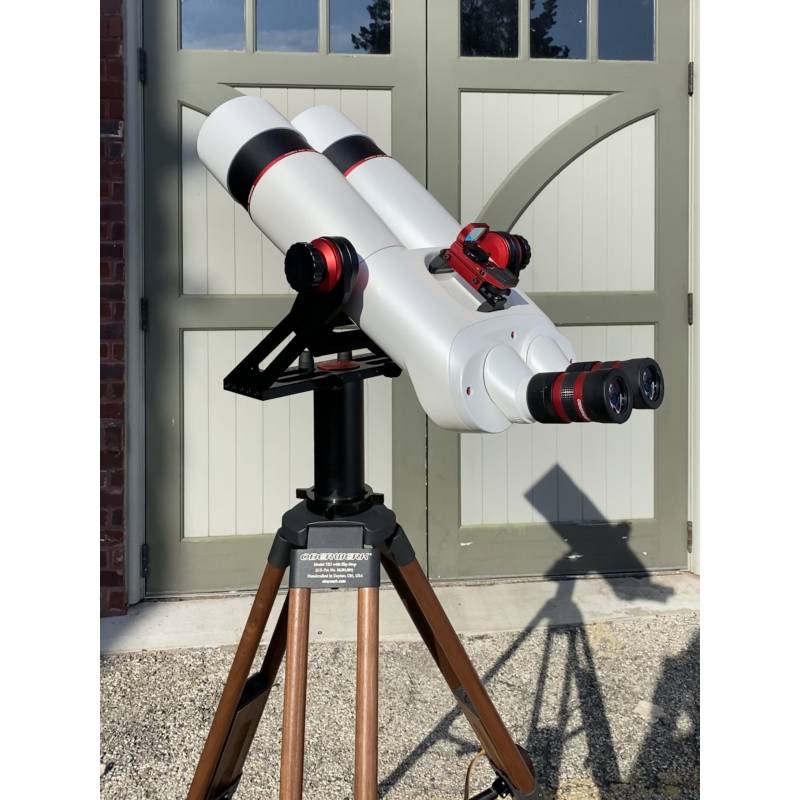  
Oberwerk XL Fork Mount 240
Oberwerk Fork 240mm width for the BT-82XL and 100 XL series

The Oberwerk XL Fork Mount was designed to be an extra-sturdy and smooth mount for our XL Series Binocular Telescopes. Available in two size.
This is for 240mm width for the BT-100XL- and 82XL series
Constructed from black-anodized aluminum with red-anodized trim, which matches the red trim on the XL Series binoculars and eyepieces.
The binocular attaches with a single captive 3/8″ hand-screw, while two spring-loaded pins keep the binocular from twisting on the mount.
Adjustable rubber bumpers are included that prevents your binocular from contacting the mount when pointed to zenith or below the horizon.
The XL Fork Mount is designed to attach directly to a Hardwood Tripod equipped with a bayonet lock ring, for easy tool-free attachment/detachment.
For use with other tripods a bayonet adapter is requested.
3 other products in the same category: