Deluxe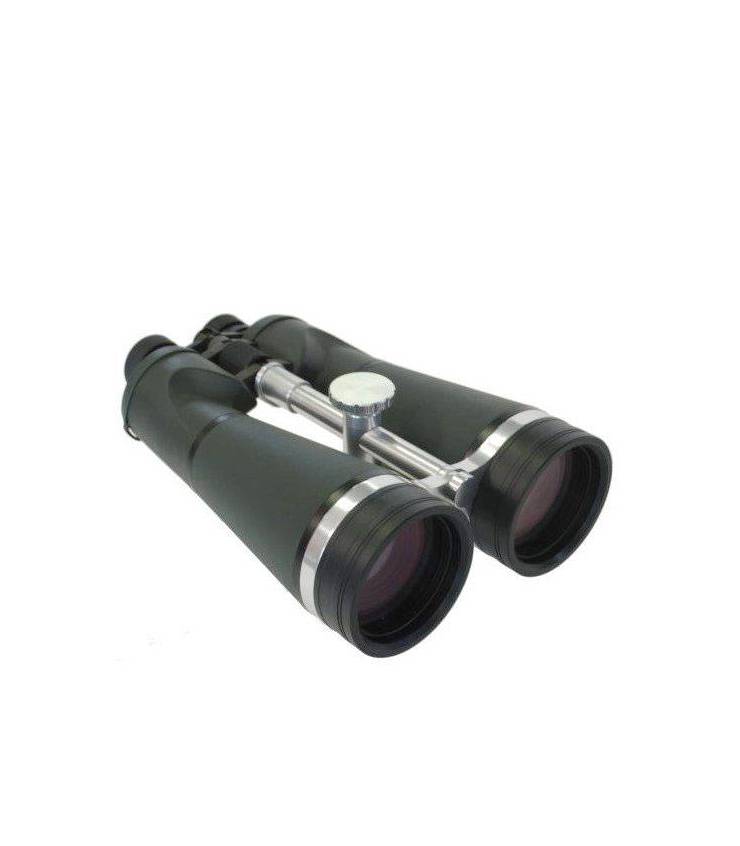 The Oberwerk Deluxe Series includes the 10×50, 15×70, 20x80mm Deluxe III and the 25x100mm CF Deluxe, all with convenient center-focus, and the 25x100mm IF Deluxe, which has precise individual focus. These binoculars offer excellent image quality, at prices that are substantially-below our Ultra Series. They are ideal for amateur astronomy, as well as long-range terrestrial viewing. The relatively-compact 20×80 Deluxe III also has a triplet objective design, which limits the chromatic aberration that would normally be present in such a short focal length instrument. Of course they are all fully broadband multi-coated, waterproof, and nitrogen-filled. The Deluxe Series binoculars feature rugged construction, with a rubber-armored metal body. The 20×80 and 25×100's have a built-in mount, which bridges the body hinge to the objective hinge. This objective hinge helps to maintain collimation (alignment) if the binocular is subjected to bumps and impacts. The built-in mount connects directly to a tripod head without adapters. Includes objective and ocular caps. The 10×50 comes with a rugged padded case, the larger models include our new-for-2017 Heavy-Duty aluminum-frame case.
The Ultra Series in optical performance and construction quality
The new 20×80 Deluxe III is our finest 80mm binocular. Giant 80mm triplet objectives have a serious amount of light grasp. The triplet objective design provides excellent performance from a compact body that's an inch...